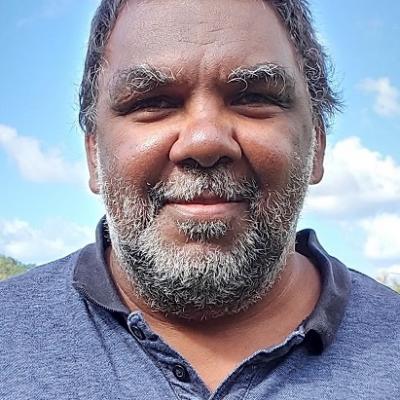 Councillor Robert Bloomfield
Portfolio:Infrastructure/ Community Lifestyle – Sports and Recreation
Elected:Elected 2016 Deputy Mayor, Re-elected April 2020 as a Councillor
Cr Bloomfield comes from Hopevale where he completed his schooling. He has had a variety of jobs including, stockman, mechanic, police officer in Hopevale and mining at the Cape Flattery Silica mine. He holds a Cert. III in Portable Sawmill Operations, Cert. IV in Chainsaw Management, Cert. IV Small Engines, Cert. IV Landscaping/Agriculture along with certifications operating a Frontend Loader and Backhoe and holds a Blue/White card.
He is passionate about education, music (plays the guitar), sports, taking kids camping on country and hunting. He is married to Robyn and has five children.
In his term as Councillor he would like to be involved with training the youth and to see all young people in the community undertake traineeships at the WWASC Council including more males included in administration roles. He believes that young people now need to step up and it is there chance to uplift the town and take ownership of the community.
---