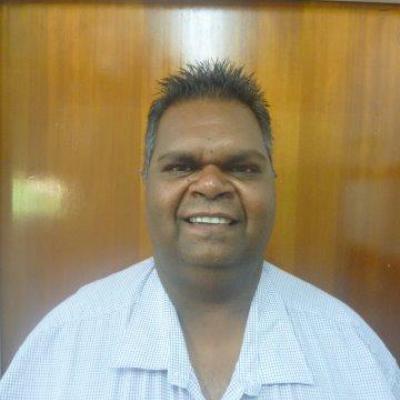 Mayor Desmond Tayley
Portfolio:Governance and Finance
Elected:April 2016
Mayor Desmond Tayley is a traditional owner of Yalanji (Dawnvale and Wujal Wujal). His personal mission is to enhance the wellbeing of individuals through improvements to the community as a whole.
He is a member of the Far North Queensland Regional Organisation of Councils, Far North Queensland Regional Transport Group, and the Internal Audit Committee. He is on the Board of the Remote Job and Communities Program and is also on the all-indigenous UMI Arts Board of Directors which develops arts programmes for indigenous communities.
Mayor Tayley chairs all internal Council reference committees and also the Local Disaster Management Group, Technical Working Group meetings, Bama Wujal Wujal Warra Advisory Committee, Wujal Wujal Community Safety Committee and the Wujal Wujal Arts and Cultural Centre Policy Advisory Committee.
---