"Yulmbarril Bubungu" - Come to our land
We acknowledge Wujal Wujal as the home of the Kuku Yalanji, Kuku Nyungul and Jalunji clans – the 'rainforest people', the traditional owners and custodians of our area. Located in a World Heritage site abundant with sacred waterfalls in the Bloomfield Valley, Wujal Wujal means 'many falls' in our local language.
Our people welcome all visitors to our area to hear our stories and learn of the history and heritage alive in our country today.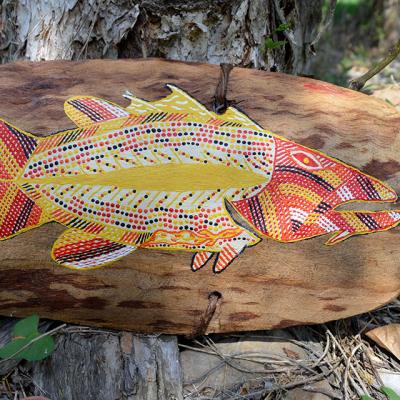 Wujal Wujal is the local Kuku-Yalanji clan name meaning 'many falls', highlighting the many sacred waterfalls in our landscape. This image also captures our multifaceted region of ranges, rivers and reef. It reflects our sparkling coastline and abundant wildlife. And most of all, our many peoples and languages. Our ancestry dates back on our traditional lands for thousands of years and our indigenous language is still spoken in the community. Our local clans are the Kuku Nyungul and Jalunji peoples and the Eastern Kuku Yalanji who have native title to the Wujal Wujal area.
Visitors – find information to help plan your visit to our lush tropical rainforest region
Residents – request a local service, check the date for next council meeting and link to other support services available
Businesses – learn about development and funding opportunities in the region
Jobseekers – find local employment opportunities
Emergency notifications for residents and travellers – register or update your details to receive advance warning of severe weather or other public safety events.